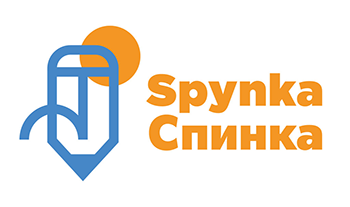 Most of the refugees who have come to Poland from Ukraine are women with children, having had the traumatic experience of war. The question How can we help? we all hear and ask ourselves. We decided to focus on what we know best – meeting the developmental needs of the youngest children.
We are therefore launching the SPYNKA programme to support mothers and children adapt to new conditions and to prepare children for entering the educational system. We are opening both full day nursery programs (age 0 – 3 years) and preschool (age 3 – 6 years).
Localization of Spynka childcare centers
>>

SPYNKA PROGRAMME – SUPPORT FOR CHILDREN AND MOTHERS FROM UKRAINE – ACTIVITIES
Animation of classes for children from Ukraine in temporary accommodation centres in Poland


Organizing regular classes for children in different age groups. At the beginning in 4 provinces: Mazowieckie, Pomorskie, Lubelskie, Podkarpackie. (Currently, the preparation stage, including the training of animators)

Initiating various forms of care and education for children from Ukraine:

SPYNKA Playgroup for the youngest children and their mothers


Regular meetings several times a week for mothers with children (1-4 years old) led by a trained animator assisted by a Ukrainian-speaking person (e.g. one of the mothers)

SPYNKA Pre-school Animation Group


Regular meetings of a group of mothers with pre-school children (Ukrainian and Polish) led by a kindergarten teacher assisted by a Ukrainian speaker (e.g. one of the mothers)

SPYNKA Day care for young children
The "Act on Care for Children under 3" provides for the care and education of children in the form of a "Day Carer".
The caregiver (qualification or qualification training required) has in his/her care up to 5 children aged 0 to 4 years. Our Foundation has developed and run a model in which the caregiver is accompanied each day by a parent (or, for example, a grandmother) of one child as a volunteer assistant (parent-volunteer participation is stipulated by law). This model is easy to adapt in a community where there are several Ukrainian families with young children. Compared to a nursery school, it provides a much greater sense of security for children and adults (small group, one language, mothers who can support each other) and does not require compliance with restrictive sanitary and fire safety standards.

>>TEXTS, LINKS, RESOURCES
>>CONTACT
Feel free to contact us at: ukraina[at]frd.org.pl
if you want to become an animator

if you want to help setting up SPYNEK or our other activities

if you have premises where children's activities can be organised
>> SUPPORT
You can support our activities:
By donating 1% of your tax to the CHILDREN'S DEVELOPMENT FOUNDATION, KRS number:

0000166381
By making a donation to our account: 64 1560 0013 2000 1701 4195 3100, transfer title: donation to help children from Ukraine